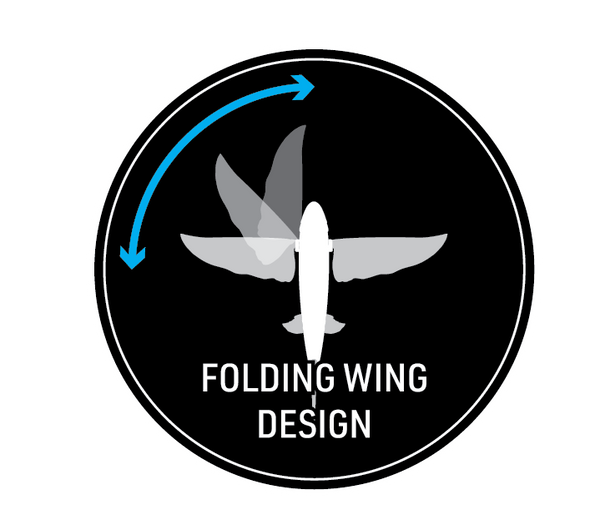 Folding Wings
Pat. Pending folding wing design allows less drag when being dragged backwards by big fish
underwater, allows the ability to cast the lure as the wings fold and ensures less damage to the wings when fighting fish.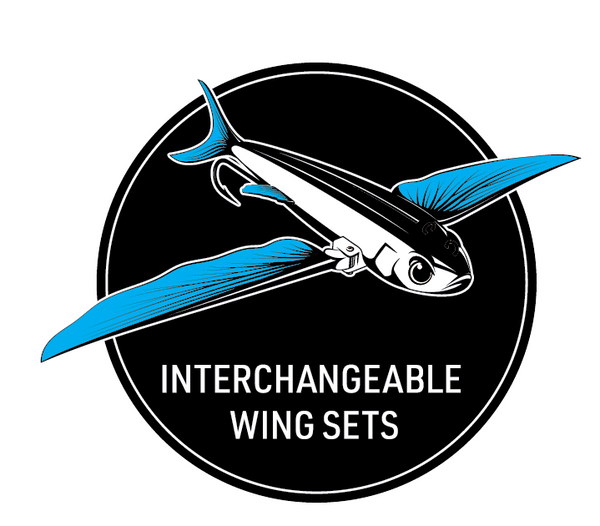 Interchangeable Wings
The wing design allows for wings to be changed and replaced using stainless steel nuts and bolts and using a solid and strong block on the side of the body. Change the wings when damaged, or just create a unique colour combination for your location.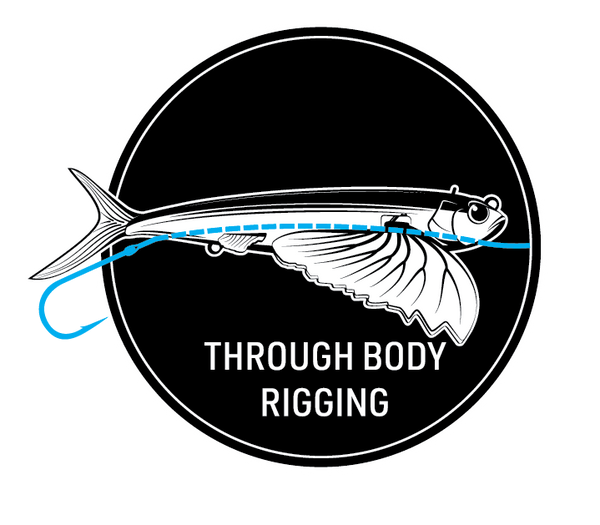 Through Body Rigging
The unique design of the Slipstream Flying Fish allows for multiple rigging options with the ability to slide the leader through a channel in the middle of the body. A first in an ABS plastic lure, it means the lure can slide free of the hook when fighting fish and creates multiple rigging solutions.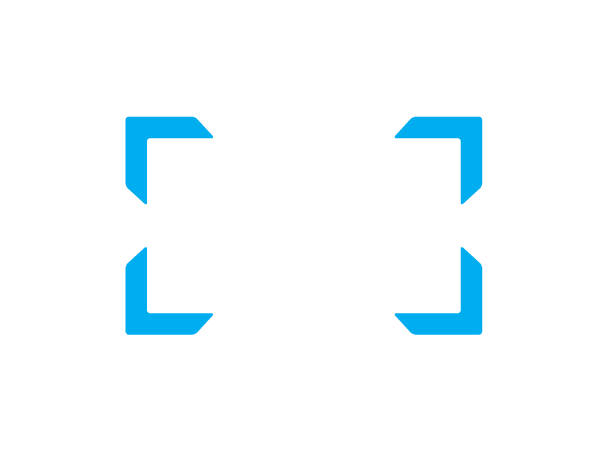 HD ABS System
Normal plastic was simply not strong enough for our lures, so we designed a special formula of High Density ABS plastic, which is a white colour, and is ultimately stronger than any other plastic used for lure production. These lures feature a thicker wall construction, meaning
ultimate strength and durability.